Fluffy Pancakes
This is the best fluffy pancake recipe.  Seriously.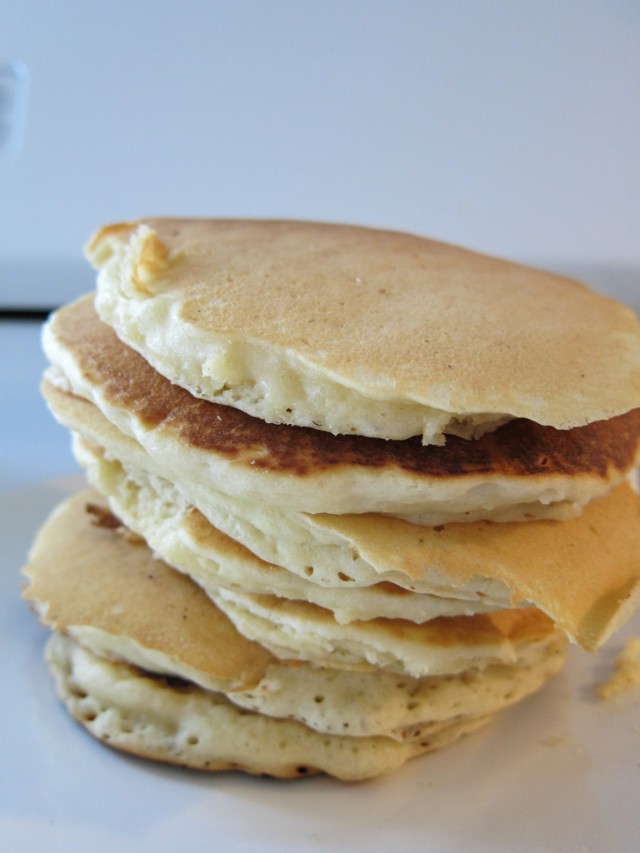 Ingredients
(makes about 15 – 6″ diameter pancakes)
1-1/2 cups milk
1/4 cup white vinegar
2 cups all-purpose flour
1/4 cup white sugar
2 teaspoons baking powder
1 teaspoon baking soda
1 teaspoon salt
2 eggs
1/4 cup vegetable oil
Directions
Combine milk with vinegar in a medium bowl and set aside for 5 minutes to "sour".
Combine flour, sugar, baking powder, baking soda, and salt in a large mixing bowl. Whisk egg and oil into "soured" milk. Pour the flour mixture into the wet ingredients and whisk until lumps are gone.
Heat a large skillet over medium low heat, pour 1/4 cupfuls of batter onto the skillet, and cook until bubbles appear on the surface. Flip with a spatula, and cook until browned on the other side.
This maybe the best fluffy pancake recipes I've ever tried.  It's also a great recipe for those with food allergies to easily substitute different ingredients. I usually substitute milk with almond milk, eggs with bananas, and experiment with different kinds of flours. For special occasions, customize your pancakes with blueberries or chocolate chips.